"where can I find cool EEf merch to wear while doing the EEf Turknappen tours?".






ℭ𝔯𝔦𝔱𝔦𝔠𝔞𝔩 𝔯𝔢𝔳𝔦𝔢𝔴𝔰
Latest review appears at the bottom of the page

Conspiracy, issue 3
---

Conspiracy. issue 3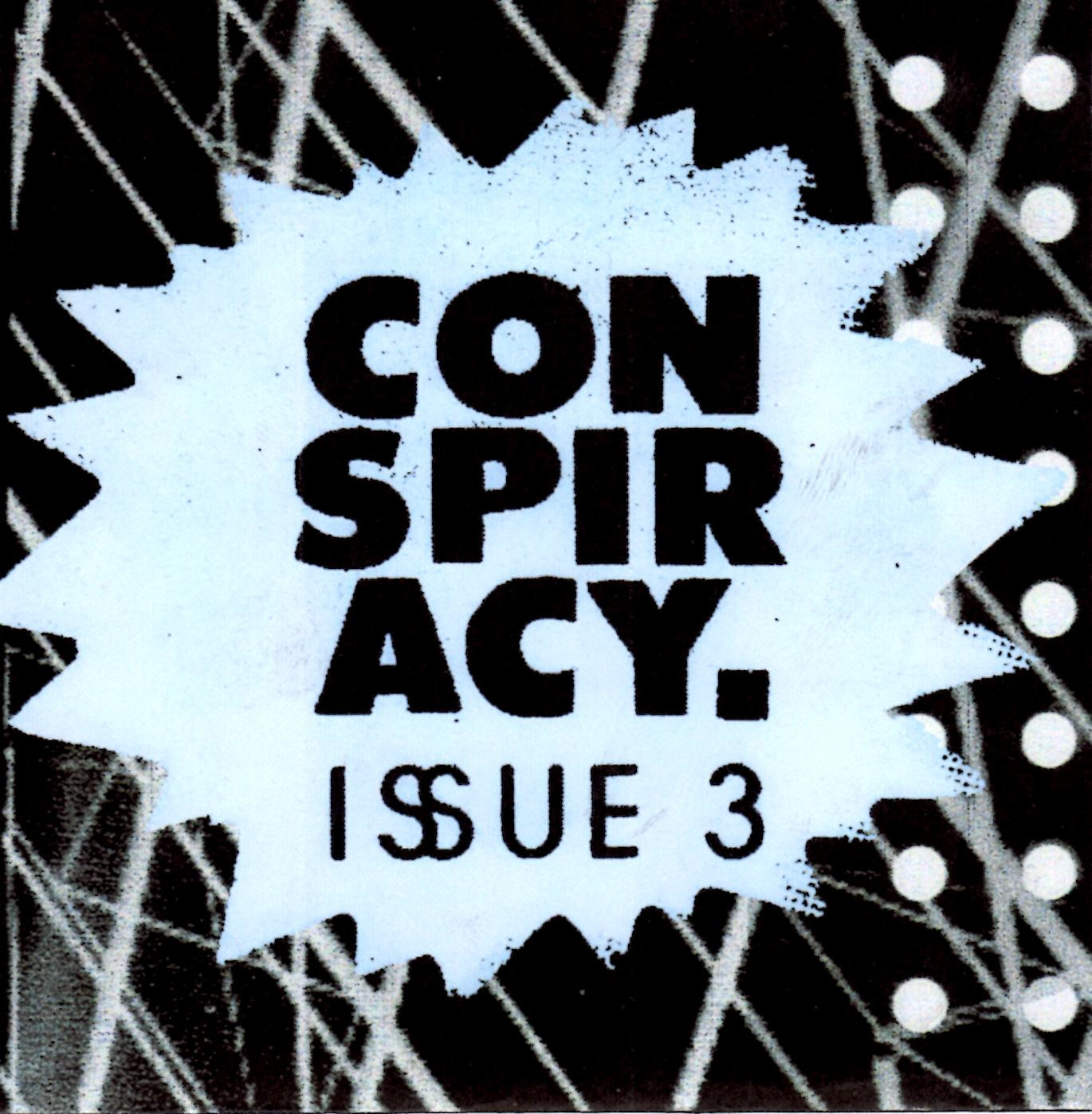 Earlier this year our hero Chacka Chacka published the latest issue of Conspiracy. Europ Europ fanclub has access to the CD version, and is listening and writing "live" by turns.

And it is our hero Chacka Chacka who opens the ball. Gone is everything reminiscent of pop. Here, only the noise can be recognized for noise-pop-loving ears. A narrator's voice that sounds like something from the 1950s says, "Have you any filtered cigarettes?" in Queen's English. "How are you? How is everything?" And life seems to be going very badly. This is how it is with the rest of the mood in the song as well: claustrophobic, paranoid. Thunderous, industrial rhythms. Stinging synth sounds.

Song number two is by Fraülein Luftwaffe. Equally gloomy and dark, but this sounds more familiar: industrial but funky electronics ala early Cabaret Voltaire. We simply suspect a homage to CV and other industrial post-punk musicians from the same era. So who is Fraülein Luftwaffe? No idea. Not much comes up on Google, but according to Discogs, they have one EP on their conscience, released on our favorite label: Etch Wear!

Song number three is recorded by Dao De Noize. Again, it is far from being pop music. We do not have much experience with this type of music. Possibly it is in the musique concrète tradition. We sense something Iannis Xenakis ("Electronic music") could have made. Who is Dao De Noize? According to Discogs, he has released a dozen albums on a dozen record companies (including Etch Wear) during a relatively short amount of years, and he is from 𝔎𝔥𝔞𝔯𝔨𝔦𝔳, Ukraine. The song on this CD is kind of an electronic drone, but with some high sound frequencies mixed into it all. It feels like the sound goes straight into the brain in a concrete way. The song is also called 'Concretization I' for a reason, we guess.

Laconic Zero! Still no traces of pop, but we simply love the things Trond Harald Jensen is doing. He has collaborated with the producer Kramer (Butthole Surfers, Ween) in the past, and Trond has also played in several other bands which Europ Europ fanclub listens to. The song on Conspiracy # 3 is called 'Heat (early version)', and is probably an earlier version of 'Evoke Heat' (2018), produced by Kramer. This is hard and complex, but emotional music ala Next Life: technical (bass) guitar mixed with speedy C64-like melodies.

Sololust is responsible for the fifth track. Ultra cool song from the Netherlands. Associated with the Dutch label Enfant Terrible. Female vocalist and the first track where we approach something we might call pop music. Sluggish rhythms, synth-based. Something like a lofi-techno style mixed with pop flair. Extremely cool track and it's also danceable.

Japanese Gum from Italy, who Europ Europ met on a European tour, has contributed here with an atmospheric track, also close to pop - similar to how Sigur Rós approaches pop. Wall of sound approach: layer upon layer of sound. Really nice.

Track seven. Purple Babies is the band. Hard to find anything on Google. Something about child abuse and "the period of purple crying" show up. If you add 'discogs' in the search string, Google only show Deep Purple-relevant hits. The song builds up slowly. Gradually new sounds come in. We love the didgeridoo sounds! Long time since we have heard such a thing! We also understand that Europ Europ finds inspiration in its contacts: With Sololust we recognize the long, haunting synth sounds. With PB it is the clinical, intimate minimalism - both prominent on "Slow Train". Genre? Ambient techno.

We get something completely different on song number 8: Sofi Lofi! SL is called Mette Sofie Breddam on a daily basis and is known through, among other things, the EEf favorites Le Corbeau. We are not as familiar with what she does as a solo artist, but this is a really nice one: weird folk. Surprising melody transitions. Could almost fit in on the album "Parallelograms" by Linda Perhacs - that's how good it is. But where Linda is a perfectionist, it is as if the melodies are almost improvised by Mette Sofie. So think Alastair Galbraith's "Mirrorwork" as well, and we're close to a description.

The next two songs have been released together as a 10" on Etch Wear. SWG is a type of music we rarely listen to. Kind of a car game techno song. We may sound condescending, but it all sounds very professional. Poison Prince & Peter Knäck are guitar tones vs. synth sounds. Again a kind of music that should be possible to sell lots of. Melancholic quite like how the movie 'Heat' leaves you melancholic.

We love the way this compilation is put together! Fire Flower Revue feat. Katarina Onyx Fortin is the natural extension of the two previous songs: a surreal gem of a pop song! French whispering by Katarina over something that would fit into any 80's movie. It sounds both outdated and hip as f ** k, and the best part is that it is impossible to say what they are trying to do. Typical French. And it's not that far off: It looks like they're from Canada.

Song number 12 is back to the starting point: very dark to begin with. Slow motion. Like drowning in mud. Rhythms come in. Should it really be necessary to dance to this as well? Yes, slowly but surely more funky sounds appear. Slow and funky at the same time. Again we get some gaming vibes, as we remember how the music sounded the last time we played (around the turn of the millennium). There are some exciting sound combinations here.

Our hero Chacka Chacka rounds it all off with a few seconds stolen from what we assume is a language course. Why not? "I am delighted. Delighted to make your acquaintance". We totally agree. Our favorites after the first listening are Sololust and Sofi Lofi.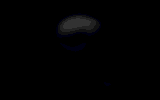 _____________________________________________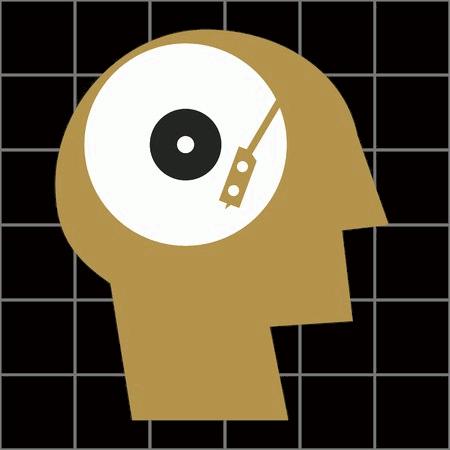 Copyright Europ Europ fanclub © 2020 / send email